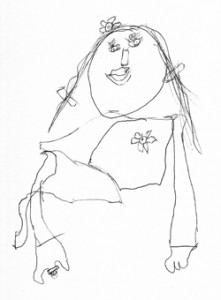 Dutch designer Inge Stevens (1972) grew up in a small village in Limburg (The Netherlands). Her father, a baker, taught her about crafts and nature. Stevens studied at the Academy of Visual Arts in Tilburg. After a short career at several organizations Stevens ended up with Dick Bruna in 2004 in Amsterdam, where she developed a various of Miffy books. The simple, yet powerful style of Miffy suits her very well. Now she develops timeless products, powerful in their simplicity, for those who appreciate nature, design and quality. After living in the west of the country for years, Inge recently went back to Limburg. She now lives in Maastricht (but on the outskirts of the city...).
Moos (2003) was born in Amsterdam. She loves animals and her mother is designer Inge Stevens. Currently Moos also lives in the beautiful South of Holland.
TOGETHER | Exchange of knowledge & ideas is very important to us. That is why we love to work with others to flourish our products & share 'a bit of nature'.