a bit of nature | luxury gifts
Through her Luxury gifts for the home she colors the city a bit greener. Where nature and city come together, something beautiful arises. This fascinating contrast makes little moments special. Designer Inge Stevens is able to see the world in a positive way. This is what she shows in her own timeless interior products 'a bit of nature'.
Milk Mug Birds
Large mug with embossed birds.
An original gift in the colors
Blossom, Sage & Sky.
Print Woodpecker
'when I see
a bird in a tree
I feel again
a bit of nature'
MIMOSA TEA CUP
Hand thrown mugs & bowls.
With Mimosa we celebrate spring &
La festa della donna!
Share 'a bit of nature'
Discover our new products, adore them and... share them with friends & family. We love to design more products & develop our brand en share 'a bit of nature'. So, together with you, your family & friends we color the city a bit greener.
Cherish life together & enjoy every moment.
Ping & Moos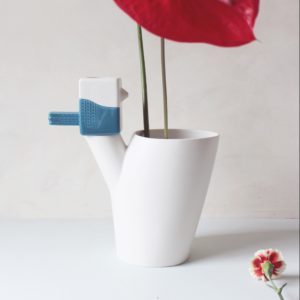 Worldwide Delivery
NL free delivery
BE & DE free delivery over € 50,00
Parcels for Europe from € 13,00
Other destinations from € 20,95